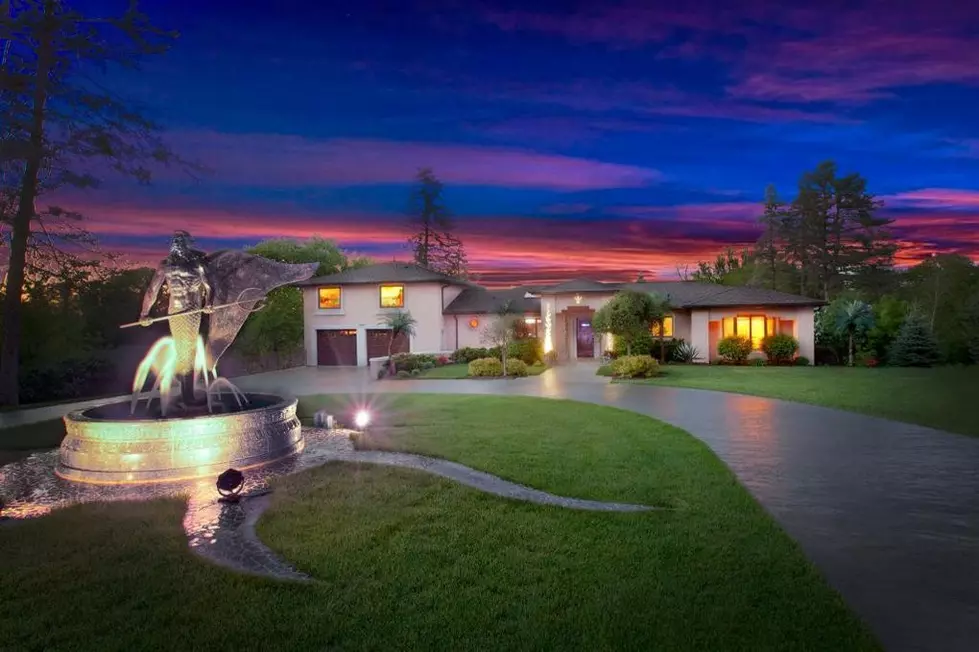 Another Huge Price Drop For St. Cloud Poseidon House
Zach Duckworth, Keller Williams Preferred Realty
One of St. Cloud's most famous properties has had yet another huge price drop. St. Cloud's Poseidon house, known for having a huge Poseidon statue in the front yard, has dropped by $35,000.
According to Zillow, the house, which is located at 32208 County Road 1, is going for $539,900. The home has been on the market since May 24, 2017. It was originally listed for $1.2 million. That's a whopping 55 percent drop in price in the asking price over the last 3 years. The latest drop in price happened in June.
Why isn't this house selling at that price? I'm not sure because it look amazing from the photos online.
This luxury home includes 5 bedrooms, 3 bathrooms and 3,676 square feet of space all on a 1.18 acre lot along the Mississippi River.
That's just the tip of the ice burg. The house, if you can even call it that, features huge decks, different themed rooms from areas all over the world, a heated pool & hot tub, large guest home, game room, exercise room, wood burning and gas burning fireplace and so much more.
This famous St. Cloud home would be the perfect B&B or vacation rental. Think of how fun the bachelor & bachelorette parties would be here!
If you're interested in this property, you can contact the listing agent Zach Duckworth at Keller Williams Preferred Realty.
Check out some of these breathtaking photos of inside of the Poseidon house.
Another Huge Drop For St. Cloud's Poseidon House