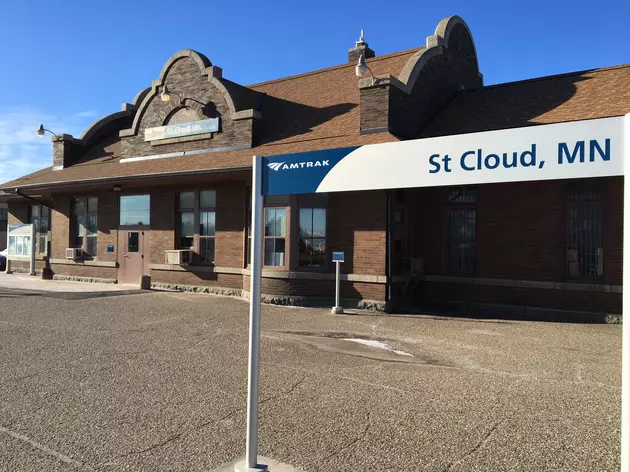 Amtrak Sees Spike in Empire Builder Ridership
Photo by Alex Svejkovsky, WJON
ST. CLOUD -- More people rode the Amtrak train in 2016 than the year before. Ridership on the Empire Builder which runs through St. Cloud was up 5.8%. A total of 146,689 passengers rode that route.
Ridership numbers were also up at the St. Cloud Amtrak Depot with 11,457 riders last year compared to 9,950 in 2015.
Amtrak spokesman Marc Magliari says they were able to work out departure and arrival reliability issues after delays and cancellations in previous years due to high oil train traffic.
Magliari says they are studying whether to add more trains to Chicago...
We're also in discussions with Minnesota DOT and others about expanding service...doubling the number of trains between the Twin Cities and Chicago. And, whether those trains would eventually reach out to St. Cloud or whether the commuter rail network that is still being developed in the cities makes its way to St. Cloud. We want to make it easier for people to access our system.
A $1,300,000 remodel of the St. Cloud station is underway. Completed improvements at the St. Cloud station include updated bathrooms, wheelchair accessibility and signage as required by the Americans With Disabilities Act.
Magliari says boarding platform improvements are expected this year. A new roof and a reconfigured parking lot are also included in the project.