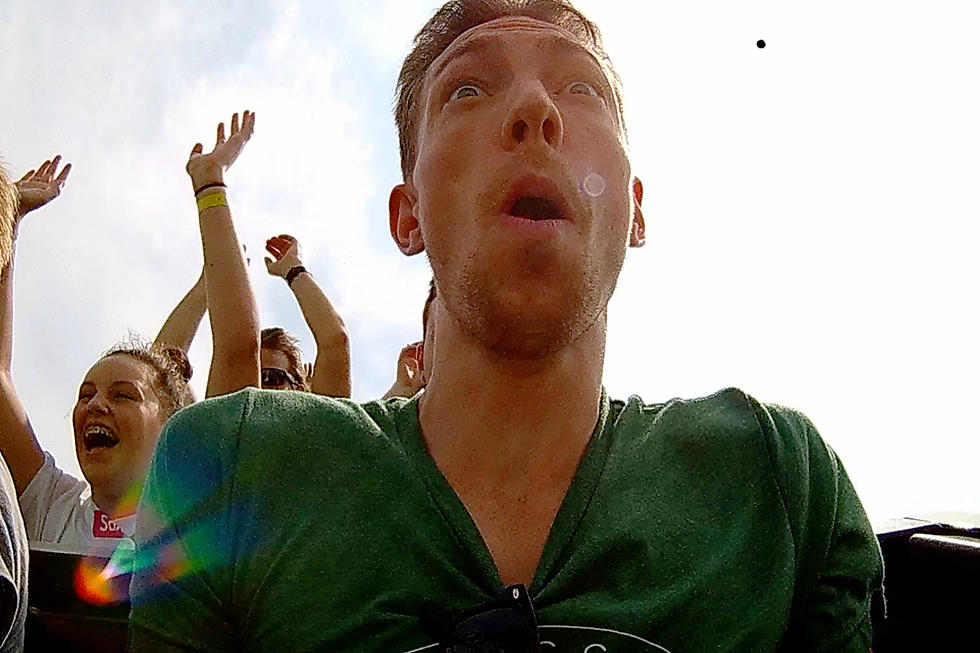 Adam Freaks Out on Valleyfair's Wild Thing Roller Coaster [WATCH]
Adam Rozanas
If you find entertainment in others' sheer terror, then you're in luck.
Townsquare Media recently took a fun-day trip to Valleyfair Amusement Park in Shakopee, and I took the opportunity to prove my physical and moral courage.
At least, that was my intention.
It had been about five years since I'd last ridden a roller coaster, and apparently my nerves of steel had gotten soft. We started the morning on Steel Venom -- a U-shaped track of death that shoots you forward at 68 mph in less than four seconds, up a corkscrew, then back down and up the back-end of the U. It was a terrifying way to start my day. After letting my heart settle, I thought I'd experienced the worst that Valleyfair had to offer.
Watch me conquer Wild Thing...or something like that.