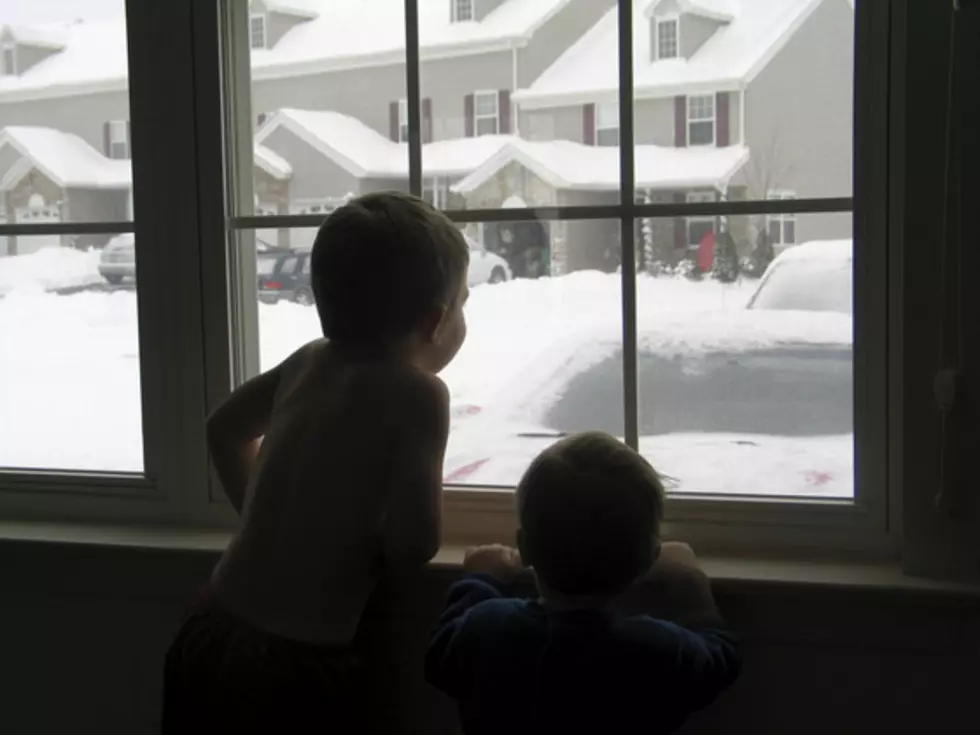 5 Ways to Get Your Home Ready for Colder Temps
Craig Veltri/Thinkstock
I am a Winter Wimp. I hate cold temps and looking out my window seeing snow. I heard that Central Minnesota might see the first frost of the season overnight tonight and I went into panic mode. There is so much that needs to be done to the house before Winter gets here! Here are a few of the things I have on my to-do list.
1. Bring in the Patio Furniture - Especially if you have aluminum patio furniture because it can rust over the winter. I learned that the hard way last year.
2. Use Hedge Balls Around the House - The temps are dropping and creepy crawlies are looking for a warm place to stay this winter. Keep spiders away by placing hedge balls around your home. They sell them at Coborn's in the produce section. Just wrap aluminum foil around the bottom of them and place them in the corners of your home (where your kids and pets won't get to them!)
3. Fill in the Cracks - Did you spend your summer and early fall feeling a draft? Now is the time to fill in the cracks in the foundation and gaps in the walls.
4. Keep Outside, Outside - With colder temps comes mud, slush, and snow. Keep it out of the house with a rough textured doormat. It will help catch some of the debris that winter boots bring in.
5. Cover and Move Your Plants - Any potted plants should be brought indoors (they typically don't do well with any temp below 50 degrees) and anything left in the garden is pretty much done growing after the frost comes. Get the plants moved and clean out the garden so it is ready next spring!
What are you doing to "winterize" your home? Let me know in the comments!