Shop The Value Connection
You always save with The Value Connection and hundreds of values every single day. Here are some more extra-special limited-time savings, available at our website, over the counter at our retail outlets or by calling us at 320-258-SAVE.
FEATURED DEALS AND LIMITED TIME SPECIALS
OCTOBER 10 – OCTOBER 11
The Weekend Theme on the Value Connection is "Unique Ways to Save"! The Value Connection has a couple of Half Price Specials running and some fantastic featured deals as well! Axle Grill and the St. Cloud Pizza Depot are HALF OFF and the Water's Edge at Pleasant Lake as well as many more are featured!!
---
AXLE GRILL – HALF PRICE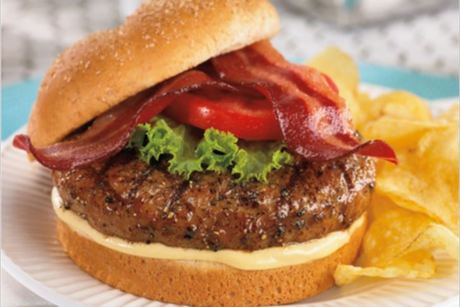 HALF PRICE SPECIAL – Formerly Baja Joe's, this grill offers more than mere burgers! Every one of their burger creations is unique and flavorful! Try their Mac 'n Cheese Burger, the Over-Easy Burger with an egg and hash browns on top, or their Bourbon Bacon Cheeseburger! Axle Grill also has tacos, chicken strips, and quesadillas! Looking for lighter fare? Create your own salad with their pay by the pound Salad Bar, including Chef Inspired dressings. Don't forget to check out Axle Grill's Daily Specials! Find them in the Food Court of Crossroads Center.
General Certificate good toward all food and beverages offered. No cash back. Valid at Crossroads Mall location only.
$5 General Certificate for just $2.50
---
ST. CLOUD PIZZA DEPOT – HALF PRICE

The Pizza Depot pizza is the best. Their secret? Fresh ingredients. The Pizza Depot is a local family business, and they care about their customers. One of a kind pizzas like the Loaded Baked Potato, The Rueben, Taco Extravaganza, Bacon Cheeseburger, Philly Steak, Eggs Benedict, Mac and Cheese, and many more. The Pizza Depot menu and online ordering available at pizzadepotmn.com!
LIMITED TIME SPECIAL!! Limit 1 certificate per visit. No cash back. Not valid toward tip. Valid for carry out and dine in only, not valid toward delivery. Valid at St. Cloud location only.
---
MN LIGHTING KINGSMAN FIREPLACE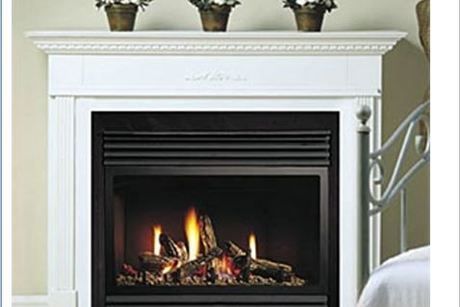 Minnesota Lighting Fireplace and Flooring Showroom offers a great selection of fireplaces, along with ceiling fans, lighting and other home accessories. They're located on County Rd 74 in South St. Cloud…and online at www.mnlighting.com
The Kingsman 3624 Solace Decorative Gas fireplace offers 2400 BTUs and a beautiful traditional look.

$1682 Kingsman Gas Fireplace for just $1179
---
NEW ITEMS
BENTON STATION
$20 – 2 pack Admission to Comedy Club for just $12
$40 – 4 pack Admission to Comedy Club for just $24
G.L. BERG ENTERTAINMENT (11/21/15)
$15 Admission to "Six Appeal" for just $10
GARY'S PIZZA
$10 General Certificate for just $8
PAINT N PARTY
Check out all the new Paint N Party deal here
---
THIS WEEKEND'S FEATURED DEALS – OCTOBER 10  – OCTOBER 11

Sale Prices in effect Friday, October 9 at Noon until Monday October 12 at 9am.

BARKERS MORE FOR LESS
$25 General Certificate for just $11
ICKLER COMPANY
$439 toward Belt Sander for just $335
LILY'S WINGS & THINGS
$10 General Certificate for just $6
MEMORY BOX PHOTO BOOTHS
$550 toward 3hr Photo Booth Rental for just $420
MIDWEST VISION CENTER
$100 toward Contacts/Glasses for just $65
MOLITORS HAUNTED ACRES
$22 Admission to Haunted Acres for just $15
NATURE'S OWN CANDLE COMPANY
$20 toward Candles for just $12
OFF LEASH K9 TRAINING
$600 toward Dog Training Pack for just $400
SACRED ELEMENTS
$40 toward 30 min Health Kinesiology Session for just $22
ST. CLOUD STATE WELCOME CENTER
$75 – Weekday Half-day Room Rental for just $48
$150 – Weekday Full-day Room Rental for just $90
THE FEET PEOPLE in BAXTER
$50 General Certificate for just $30
THE WATER'S EDGE at PLEASANT LAKE
$10 General Certificate for just $6
THE WINE SHOP BY NICHOLAS BARTH
$10 General Certificate for just $6.50
YELLOW CAB
$5 General Certificate for just $3
Prices are good through Monday, October 12 at 9am. Some quantities limited.
---
FOLLOW THE VALUE CONNECTION ON FACEBOOK & TWITTER!
Follow The Value Connection on Facebook and Twitter! Stay up-to-date on our newest items, Limited Time Specials, on location events, and more.
---
Here are several ways to order from The Value Connection:
— Shop online at TheValueConnection.com. We'll mail certificates to you.

— Call 320-258-SAVE (320-258-7283) to place your order. We'll mail certificates to you.

— Buy and pick-up certificates at one of our retail outlets:
Value Connection Headquarters for Townsquare Media at 640 SE Lincoln Avenue, Monday-Friday 8-6, Saturdays 9-1.
Miller Auto Plaza at 2930 2nd Street South in St. Cloud, Monday-Friday 9-9, Saturdays 9-6.
Crossroads Shopping Center, Located near Target. Open Monday through Saturday 10:30 – 7 (1:30 – 2 closed for lunch), Sundays 12-5.
---
Sign-up for our Value Connection Newsletter!
We'll deliver weekly specials on Monday mornings and weekend specials on Friday mid-day!
*

 Email

*

 First Name

*

 Last Name

*

 Zip

*

= Required Field

Email Marketing You Can Trust