Shop The Value Connection
You always save with The Value Connection and hundreds of values every single day.Here are some more extra-special limited-time savings, available at our website, over the counter at our retail outlets or by calling us at 320-258-SAVE.
---
FEATURED DEALS
December 11-15, 2017
Sale prices in effect until Noon, Friday, December 15th.
A&W in Albany & Richmond
$5 general certificate -- $5 value for just $3.
ALEXANDER DEFENSE
Permit to Carry Class -- $80 value for just $50.
COLD SPRING BAKERY
$10 general certificate -- $10 value for just $6.
FAMOUS DAVE'S
$5 Famous Dave's "Pig Bucks" -- $5 value for just $3.50.
LITTLE CAESAR'S PIZZA
$10 general certificate -- $10 value for just $6.
MILLNER HERITAGE WINERY in Kimball
$10 general certificate -- $10 value for just $6.
SOUND CONNECTION in Waite Park and Baxter
Front-heated seats with install -- $469 value for just $345.
T9 Compustar 2-way LCD remote starter -- $669 value for just $440.
---
LIMITED TIME SPECIAL
LGS ELECTRONICS
Half off Special for the Holidays. Makes a great gift idea. LGS Electronics is your one-stop shop for all electronics. They buy and sell used video games, movies, gaming consoles, computers, cell phones and more!
May use one or multiple certificates toward games, gaming systems, toys, TVs, movies and much more. Limit one certificate if using toward repairs. Not valid toward phone purchases or phone plans. Not valid with other discounts or coupons.
$40 at LGS Electronics -- $40 value for just $20.
---
NEW ITEM
TOAST IN THE MACHINE -- POLICE TRIBUTE BAND AT PIONEER PLACE
Admission to "Toast in the Machine" Police Tribute 1/6/17 at 7:30 pm -- $22 value for just $16.
---
LIMITED TIME SPECIAL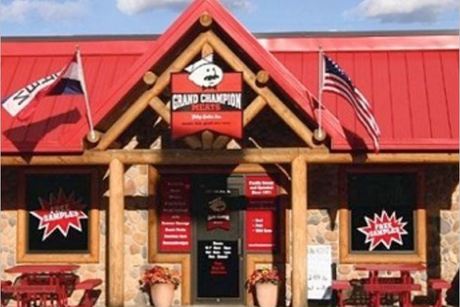 GRAND CHAMPION MEATS-FOLEY
Grand Champion Meats in Foley offers custom beef, pork, and wild game processing. They carry fresh beef and pork cuts, a wide variety of sausages, smoked products, chicken and seafood. $25 Gift Card when purchased through Value Connection is only available from our Townsquare Media location.
$25 gift card for Grand Champion Means-Foley -- $25 value for just $15.
---
NEW ITEMS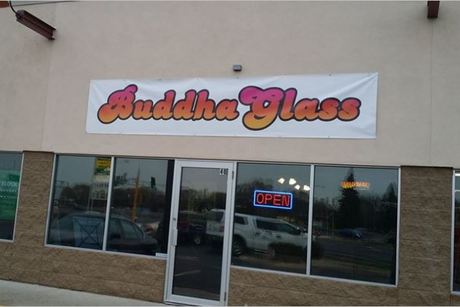 BUDDHA GLASS
Buddha Glass wants to be your go-to smoke shop for all your smoking and lifestyle accessories in St. Cloud. You're sure to find that item you've been looking for among their collection of artistic and bargain-priced items. If you're looking for a smoking accessory shop in St. Cloud, MN, that offers the finest selection of inexpensive glass, you should make Buddha Glass your ultimate destination! They're conveniently located on the east side of town just off Highway 23, at 40 14th Ave. NE.
$20, $50, $100 and $500 certificates are available -- all value priced!
---
PRICES REDUCED 75% -- WHILE THEY LAST!
FIREBUGGZ
Who wants S'Mores? Create your own customized backyard fire pit sanctuary with Firebuggz products. Landscape design and creation available. Firebuggz has the landscape block and a bunch of Firebuggz accessories to create your ultimate fire pit experience.
$100 toward products, design & creation from Firebuggz -- $100 value for just $25.
---
FOLLOW THE VALUE CONNECTION ON FACEBOOK & TWITTER
Follow The Value Connection on Facebook and Twitter! Stay up-to-date on our newest items, limited time specials, on location events and more.
---
Here are several ways to order from The Value Connection:
-- Shop online at TheValueConnection.com. We'll mail certificates to you.

-- Call 320-258-SAVE (320-258-7283) to place your order. We'll mail certificates to you.

-- Buy and pick-up certificates at one of our retail outlets:
Value Connection Headquarters for Townsquare Media at 640 SE Lincoln Avenue, Monday-Friday 8-6, Saturdays 9-1.
Miller Auto Plaza at 2930 2nd Street South in St. Cloud, Monday-Friday 9-9, Saturdays 9-6.
Crossroads Shopping Center, Located near Target. Open Monday through Saturday 10:30 – 7 (1:30 – 2 closed for lunch), Sundays 12-5.
---
Sign-up for our Value Connection Newsletter!
We'll deliver weekly specials on Monday mornings and weekend specials on Friday mid-day!
*

 Email

*

 First Name

*

 Last Name

*

 Zip

*

= Required Field
Email Marketing You Can Trust