Shop The Value Connection
You always save with The Value Connection and hundreds of values every single day. Here are some more extra-special limited-time savings, available at our website, over the counter at our retail outlets or by calling us at 320-258-SAVE.
---
WELCOME TO THE VALUE CONNECTION
THIS WEEK'S FEATURED DEALS JULY 27 – JULY 31



The Value Connection has some opportunities for you to save this week! If you need to fill up your gas tank, the Clearwater Travel Plaza is on a limited time special and it's a great way to save a couple of bucks! We also have some great featured deals for the week. Some of the featured deals include Perkins, Little Caesar's and much more.
_________________________________________________________________________
CLEARWATER TRAVEL PLAZA – LIMITED TIME SPECIAL
Stop at Clearwater Travel Plaza for dining at Nelson Bros. & Bakery, shopping at the General Store & MN Reflections Clothing and Gift Shop or the fuel center.
Limit one certificate per person, per visit, per day. Valid at Clearwater location only. Not valid with any other discounts or coupons. No credit given. No cash back. Lottery tickets and tobacco excluded. Not gift card purchases with coupon.
$20 General Certificate for just $15
---
BRISTOWS- LIMITED TIME SPECIAL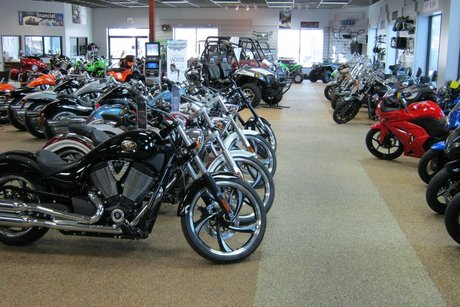 Established in 1977 and operating as a Polaris Dealer since 1981, Bristow's is Central Minnesota's premier power sports dealer. Bristow's is a top 10 retailer year in and year out, and has achieved recognition for being the biggest Polaris dealership multiple times. You're sure to find everything you need in Bristow's amazing, in stock inventory.
$1000 toward purchase of In-stock scooter for just $780
$1000 toward Snowmobile, Trailer or Other for just $780

NEW ITEMS
---
THIS WEEK'S FEATURED DEALS JULY 27 – JULY 31
                   Prices in effect Monday July 27th at 9am until Friday, July 31st at 12pm.
BUFFALO AMERICAN LEGION
$10 General Certificate for just $6
CARTRIDGE WORLD
$10 General Certificate for just $6
FRED'S PLUMBING
$69 toward Service call for just $44
$50 toward Service/Supplies for just $30
JOHN HARDY'S BAR-B-Q in Albertville
$10 General Certificate for just $6
LITTLE CAESAR'S
$10 General Certificate for just $6
MAIDRITE
$10 General Certificate for just $2.25
PERKINS
$10 General Certificate for just $6.50

---
FOLLOW THE VALUE CONNECTION ON FACEBOOK & TWITTER!
Follow The Value Connection on Facebook and Twitter! Stay up-to-date on our newest items, Limited Time Specials, on location events, and more.
---
Here are several ways to order from The Value Connection:
– Shop online at TheValueConnection.com. We'll mail certificates to you.

– Call 320-258-SAVE (320-258-7283) to place your order. We'll mail certificates to you.

– Buy and pick-up certificates at one of our retail outlets:
Value Connection Headquarters for Townsquare Media at 640 SE Lincoln Avenue, Monday-Friday 8-6, Saturdays 9-1.
Miller Auto Plaza at 2930 2nd Street South in St. Cloud, Monday-Friday 9-9, Saturdays 9-6.
Crossroads Shopping Center, Located near Target. Open Monday through Saturday 10:30 – 7 (1:30 – 2 closed for lunch), Sundays 12-5.
---
Sign-up for our Value Connection Newsletter!
We'll deliver weekly specials on Monday mornings and weekend specials on Friday mid-day!
*

 Email

*

 First Name

*

 Last Name

*

 Zip

*

= Required Field

Email Marketing You Can Trust