Pumpkin Spiced What is Hitting Stores this Fall?
Alex Wong, Getty Images
General Mills recently announced they're going to be debuting Pumpkin Spice CHEERIOS this fall. Cheerios hasn't done limited edition flavors since 2000, their sales are down 18% in the past five years, and they hope this will help boost um back up! Their first new limited edition variety is Strawberry Cheerios, which are currently on sale.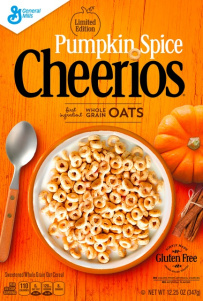 Thoughts?