Gwen Stefani Couldn't Stop Googling Shania Twain During Her 'Voice' Guest Stint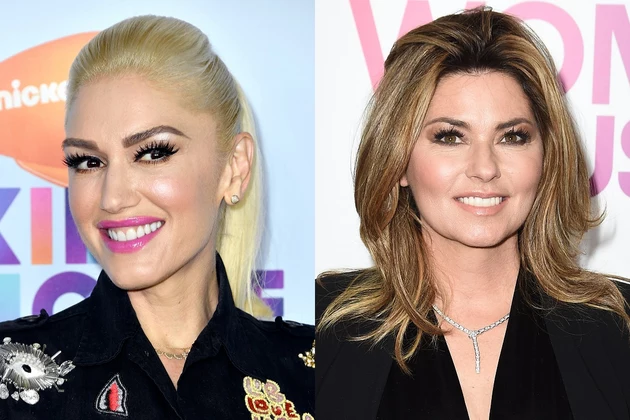 Shania Twain joined The Voice judges on Monday, April 24, where the country-pop superstar delighted starstruck contestants and became the first guest ever to sit in a fifth chair on the panel.
Following Twain's appearance, Gwen Stefani could barely contain her excitement for having the music legend on the show.
"I had an amazing time," she gushed to Entertainment Tonight, as the country star stood next to her. "When I found out you were coming I had an amazing time going back and listening all the songs and Googling you… And then Googling you again afterwards. It's been Shania week!"
As for the No Doubt front woman's favorite Shania Twain song?
"'[You're] Still the One,'" she revealed, adding, "It's like, the perfect song."
Subscribe to Mix 94.9 Today's Best Mix on
Meanwhile, Twain had nothing but nice things to say about Stefani's beau, fellow country musician Blake Shelton, calling him "a true gentleman."
"He is just really sweet and kind and he was very nurturing and caring and welcoming to me," the singer gushed. "He's so witty! He's so funny… and he knows all my songs!"
Gwen Stefani Through the Years:

Source:
Gwen Stefani Couldn't Stop Googling Shania Twain During Her 'Voice' Guest Stint